Fred Harwin is a Medical Illustrator. He received his Master of Science degree in medical and biological illustration from the University of Michigan. After completing school, Harwin served as the Director of Medical Illustration at Wayne County General Hospital, a teaching affiliate of the University of Michigan.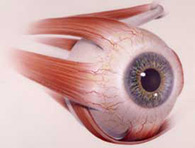 He later joined the faculty at Oregon Health Sciences University in Portland, Ore. Harwin has also taught at Portland State University, the Oregon Museum of Science and Industry and was an Adjunct Professor of Medical Illustration at the University of California's San Francisco Medical Center.
Among Harwin's favorite creations are Volumes I and II of the Manual of Cardiac Surgery. Both are full-color primers of instructional illustrations and text depicting cardiac operating procedures from the surgeon's perspective. Listed on the manuals' covers in unprecedented fashion as co-author with cardiac surgeons Bradley J. Harland and Albert Starr, Harwin labored 3 1/2 years on some 310 color illustrations.
The images below provide an example of Fred Harwin's work from surgical to anatomical illustrations.